News
Posted by Mototesto Admin on
Off-Grid Expedition by Mototesto is the country's first-ever guided overland expedition travel company that plans and organizes worry-free overlanding trips anywhere in the Philippines.  We love exploring the great outdoors with fellow enthusiasts, always looking for new places to discover, people to meet, and cultures to learn. Our team has been to different parts of the country, unraveling more of her hidden beauty while learning new cultures in every new destination. In fact, our travels have blessed us to help those in need in remote locations.  With the experience acquired over the years, Off-Grid Expeditions will not only take you...
Posted by Mototesto Admin on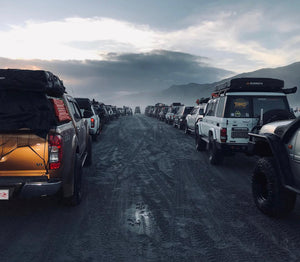 The convoy will have to drive approximately 200 kilometers from Manila, where vehicles and drivers will experience driving along the scenic west coast of the Philippines before reaching the campsite. The event is going to be within the vicinity of Mt. Pinatubo so adventure seekers and adrenaline junkies will have the option to trek a 5-kilometer trail to the crater.
https://www.youtube.com/watch?v=XHE6QaDu_fI